Why 'Thanksgiving' Director Eli Roth Was Concerned About Addison Rae's Casting: 'Bad for the Movie'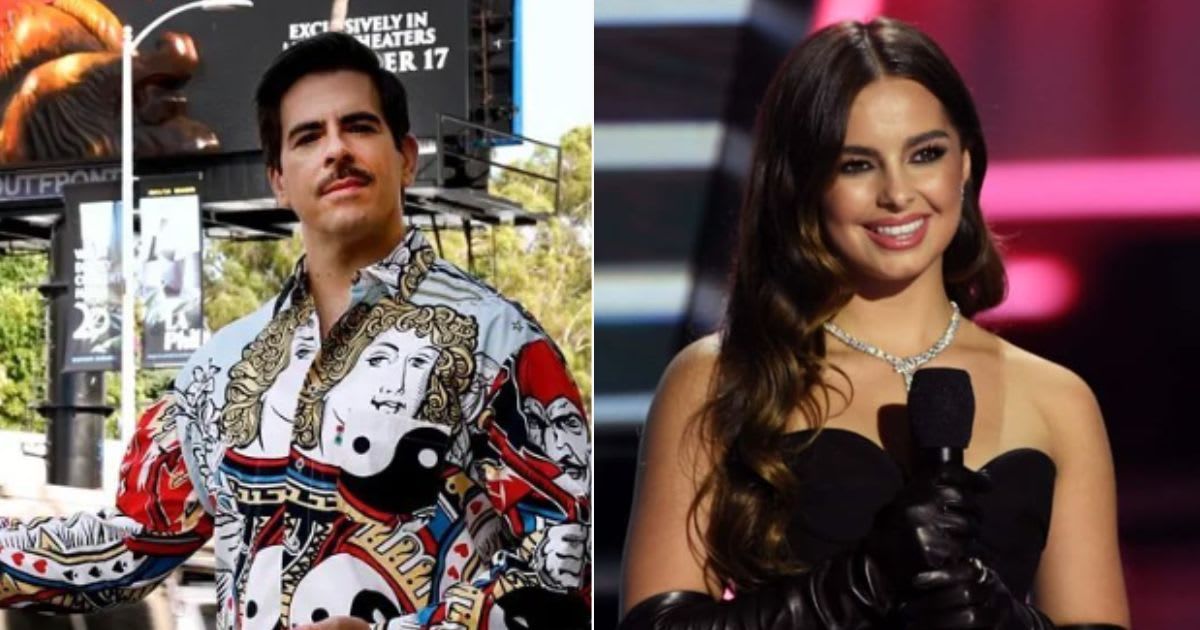 LOS ANGELES, CALIFORNIA: Eli Roth expressed some initial concerns about the casting of Addison Rae in "Thanksgiving."
Roth, known for his contributions to the horror genre, has spoken out about his initial reservations about casting TikTok sensation Addison Rae in his latest project, "Thanksgiving." In an interview with The Hollywood Reporter, Roth recounted his candid conversation with Rae when she approached him about starring in the film.
Read also: Alix Earle stuns in leather at Formula 1 Grand Prix qualifying in Las Vegas, fans call TikTok star 'queen of racing'
Casting Problems with Eli Roth in 'Thanksgiving'

Addison Rae noted that working in a horror film comes with certain concerns (Getty Images)
Eli Roth acknowledged Addison Rae's rapid rise to fame thanks to TikTok, but expressed concern about her understanding of the acting process. He stressed the importance of casting her based on her acting abilities and not for the sake of publicity. Roth recounted how he gave Ray advice: "Listen, if you're not great, it's going to be like stunt casting. It will be bad for the film, and it will be bad for you."
Eli Roth said, "She found fame with this new thing that no one understood, and I think she succeeded." [another] movie before she really understood the acting process. And good on her for trying, but I don't think it reflects who she is as an actress."
Read also: The bride gave a heartfelt speech about her husband on her wedding day, but her mother-in-law thinks differently
"I don't have TikTok, so I hadn't seen her TikTok, but I just knew who she was. So she approached me about being in the film, and I said, "Listen, unless you're great, it's going to be like a stunt casting." It will be bad for the film, and it will be bad for you. I just want you to cast you as if you were an actor and you were great in the film." And she said, "No, I want to do a movie and I want to show my range," because she can be a natural in this role. She can be a friend and show fear and horror. So I think she's a fantastic young actress," he added.
"Addison is an incredibly generous person and when she posted on social media she tagged everyone to make sure everyone was part of the group. There were no star levels and everyone worked together to bring their best. So I'm really happy for Addison. I think she's going to have an amazing career and she's a superb young actress," he said.
Read also: "Are their minds literally poisoned?" Bill Maher Expresses Concern After 'Osama Bin Laden's Letter to America' Goes Viral on TikTok
Roth's concerns about casting stunt performers quickly dissipated when he witnessed Rae's dedication during auditions and chemistry classes. The director highlighted the actors' teamwork, emphasizing the genuine camaraderie that emerged. Roth credits Rae's generosity and openness with creating a great work environment.
Despite his initial doubts, Roth praised Rae for her determination to showcase her acting range and expressed confidence in her abilities. He noted that the role of Rey allowed her to be natural and demonstrate fear and terror, which contributed to a well-rounded performance.

Eli Roth talks about casting problems with TikTok star Addison Rae (Getty Images)
He went on to say, "It was about making Addison succeed with an amazing cast and everyone leveling each other up and supporting each other. So everything went very quickly. All these concerns disappeared not only after I saw her audition, but also during the chemistry reading."
"And once we did a camera test with the kids in their costumes, they seemed so real. I said, "What will make the film successful is if everyone believes that you are all real friends," and they all made that effort. They all hung out and did everything together," Roth added.
Addison Rae reflects on the challenges of playing horror
---
---
Social media sensation Addison Rae shared her experience working with director Eli Roth on the horror film Thanksgiving. Recognizing Roth as "a really nice guy," Rae expressed her feelings about the challenges of transitioning from social media to acting.
Rae emphasized the importance of a positive and open working relationship with the director, stating, "I think we're very lucky, but I think we can just be open when the director is really good, and be honest without being afraid to take risks. , and feeling comfortable enough to do that created a really wonderful and comfortable environment."
The TikTok star-turned-actress highlighted the supportive atmosphere created by Roth and the actors, which made acting more accessible. Working on a horror film like Thanksgiving presented challenges, but Rae seemed to appreciate the collaborative and comfortable environment, which made the transition easier for her.
The film, directed by Eli Roth, attracted attention not only for its horror elements, but also for Rae's performance and the chemistry of the cast.
More from
Bella Poarch's Viral TikTok Face Posing Tutorial Causes Internet Divide: 'It's Definitely Not Meowing'
Charli D'Amelio and Landon Barker stole the show at Loreal Paris event, fans say 'You two are so cute'