Tyree Nichols' death: Federal charges filed against 5 former officers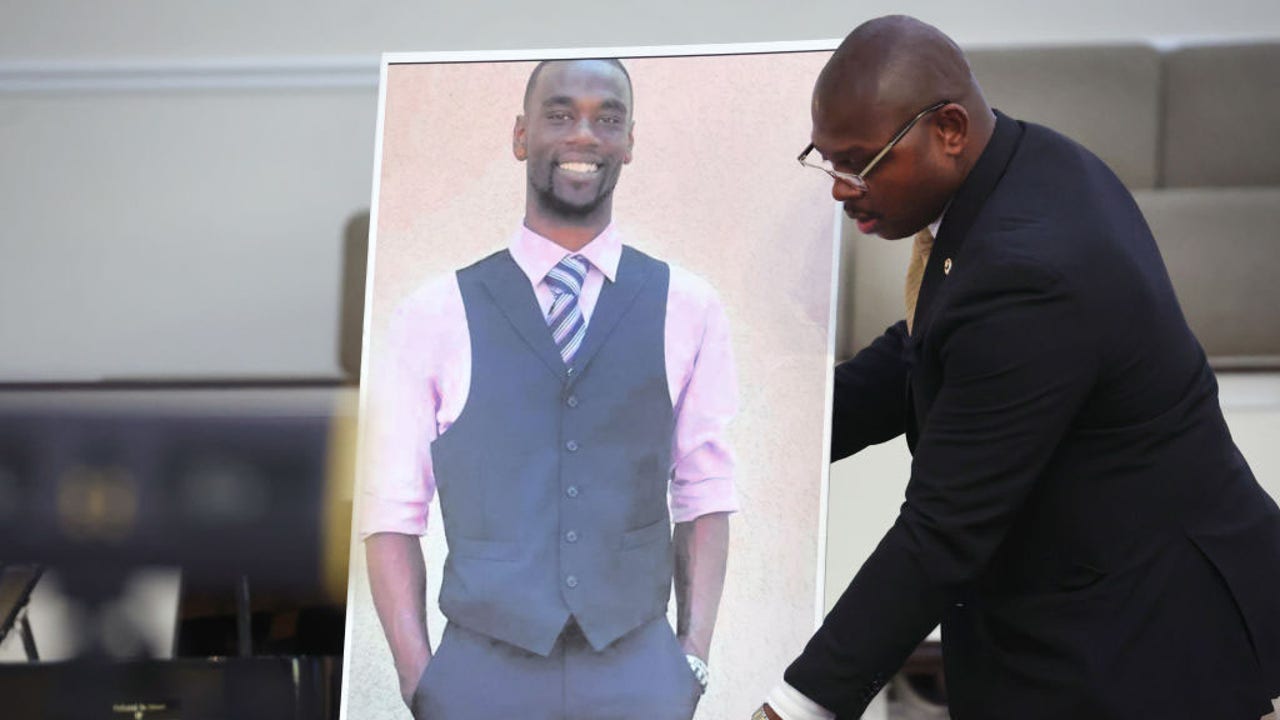 Memphis, Tenn. (AP) – Five former Memphis police officers were charged Tuesday with federal civil rights violations in the beating death of Tyre Nichols as they continue to fight second-degree murder charges in state court stemming from the killing.
Tadarius Bean, Desmond Mills, Demetrius Haley, Emmitt Martin and Justin Smith were indicted in U.S. District Court in Memphis. The four-count indictment charged them with deprivation of rights under color of law through excessive force and failure to intervene and through deliberate indifference; conspiracy witness tampering; and obstruction of justice through witness tampering.
The new charges come nine months after Nichols' violent beating during a Jan. 7 traffic stop near his Memphis home. Nichols died at a hospital three days later, and the five officers pleaded not guilty to state charges of second-degree murder and other crimes charged in the case. The five former officers charged are black, like Nichols.
Related: Tyree Nichols' autopsy report shows she died of blunt force trauma, DA's office tells family
"We all heard Mr. Nichols screaming for his mother and saying 'I'm just trying to get home,'" Attorney General Merrick Garland said in a video statement after the arraignment. "Tyre Nichols should be alive today."
Kevin Ritz, the U.S. attorney for West Tennessee, said at an afternoon news briefing that the charges stemmed from a thorough investigation and that he "wants this city to be a place where justice is served."
MEMPHIS, TENNESSEE – JANUARY 27: A photo of Tyree Nichols is held before a press conference on January 27, 2023 in Memphis, Tennessee. Tyre Nichols, a 29-year-old black man, died three days after being fatally beaten by five Memphis police d.
Kristen Clarke, who leads the DOJ's civil rights division, said in the deposition that the five former officers used excessive force, failed to advise medical personnel of Nichols' injuries and conspired to cover up their misconduct.
"In our country, no one is above the law," he added, adding that he had met with Nichols' mother and stepfather earlier Tuesday.
Caught on police video, the beating of 29-year-old Nichols was one of a series of violent clashes between police and black people that sparked protests and renewed debate over police brutality and police reform in the United States.
Attorneys for Nichols' family, Ben Crump and Antonio Romanucci, said in a statement that the federal indictment "gives hope to her family as they mourn her loss and inspire change in her honor."
Blake Ballin, an attorney representing Mills in the state charges, said the federal charges are "not unexpected" and that Mills will defend himself against the federal charges as well.
Martin's attorney, William Massey, said via text message that federal charges were expected. Michael Stengel, who is representing Haley, called the charges "disappointing, but not surprising," adding that Haley will plead not guilty.
Martin Zumach, Smith's attorney, declined to comment on the state charges. An attorney for Bean did not respond to a request for comment.
The indictment says the officers failed to tell dispatchers, their supervisors and emergency medical technicians that they knew Nichols had been hit repeatedly, in an effort to cover up their use of force and shield themselves from criminal liability.
Additionally, the complaint alleges where officers used their body cameras to limit what evidence could be captured at the scene: Martin moved his body camera to a location where it would not show video of the beating; Haley and Smith activated them soon after the attack; Haley and Mills removed them when emergency medical personnel arrived on the scene, the officers huddled before talking among themselves about the force used on Nichols.
At the scene of the arrest, officers discussed hitting Nichols with "straight hamstrings," even as Nichols' condition deteriorated and he became unresponsive, the complaint states. Nichols is seen on police video on the ground, slumped against a police car.
The indictment accuses the officers of gathering after the beating and saying, among other things, "I thought when he's not going to fall, we're going to kill this guy." The complaint did not specify which officer made the statement.
The complaint also alleges that the officers falsely stated that Nichols actively resisted arrest at the scene of the beating and that he grabbed Smith's protective clothing and pulled on the officers' duty belt.
A hearing was scheduled for Friday morning in a federal lawsuit filed by Nichols' mother against five former officers, the city of Memphis and its police department. The former officers are scheduled to appear in state court Friday afternoon.
The Justice Department announced an investigation in July into how officers in the Memphis Police Department use force and conduct arrests, one of several "patterns and practices" investigations in other U.S. cities.
In March, the Justice Department said it was conducting a separate review of the Memphis Police Department's use of force, de-escalation techniques and special units.
The officers were part of a crime-fighting team known as the Scorpions. They punched, kicked and beat Nichols with sticks as he screamed for his mother, authorities and video showed. Officials disbanded the Scorpion unit after Nichols' death, although the unit's members were transferred to other groups.
Elsewhere, a federal civil rights lawsuit was filed last year against four Louisville, Kentucky, police officers for a drug raid that led to the death of Breonna Taylor, a black woman whose fatal shooting helped fuel racial justice protests that swept the nation in 2020. did In Minneapolis, former police officers were convicted of violating the civil rights of George Floyd, whose death sparked the protests. Former officer Derek Chauvin was sentenced to 21 years after pinning Floyd to the sidewalk for more than nine minutes while the black man pleaded, "I can't breathe."
Mattis reported from Nashville, Tennessee. Lindsey Whitehurst contributed from Washington.