The UAW, Big Three are continuing talks ahead of Thursday's strike deadline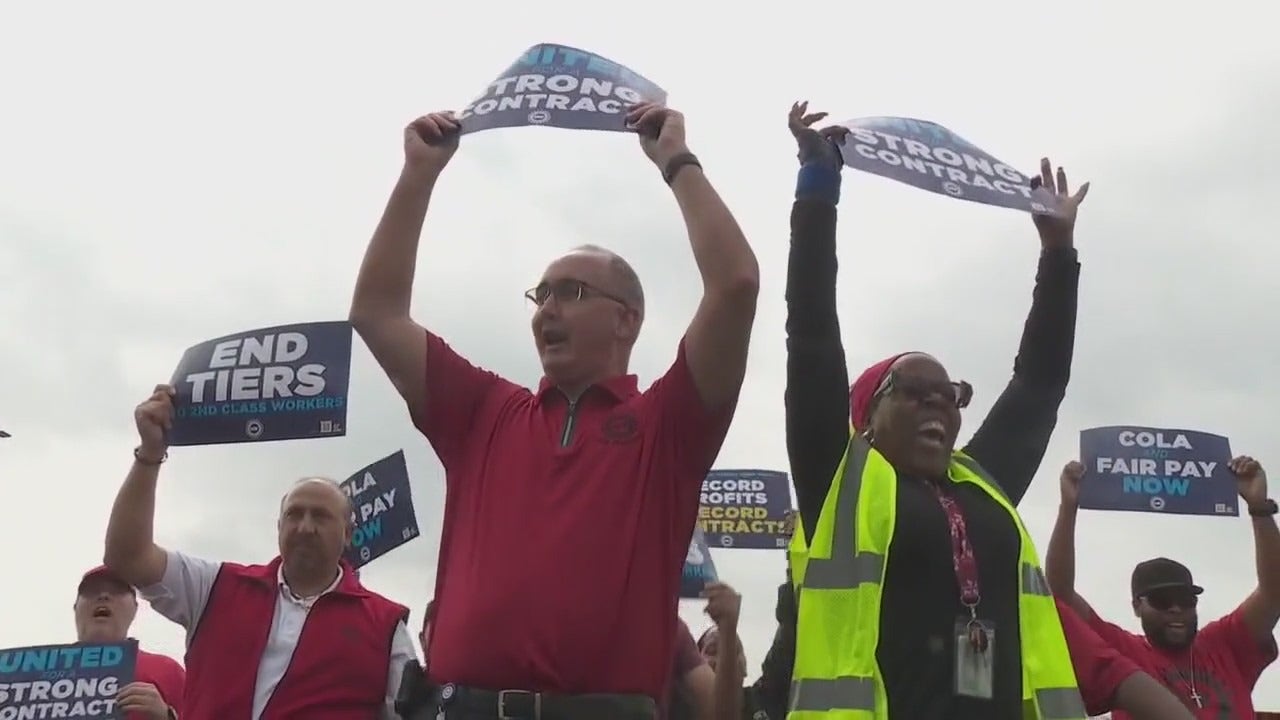 Detroit (Fox 2) – Contract talks between the United Auto Workers and the Big Three continue as the union and automakers work to reach an agreement ahead of Thursday's deadline.
UAW President Sean Fein said union members will strike at any automaker by Sept. 14 at 11:59 p.m.
"If we don't get our justice, I can guarantee you one thing – come midnight this Thursday, there will be action," he said.
The automakers all submitted proposals to the union and the UAW rejected them all.
On Monday, Stellantis said progress had been made during weekend talks and that subcommittees had reached tentative agreements on some issues such as health and safety. However, Fein says the automaker is still not offering enough in terms of economics.
"Things are moving, but they're moving very slowly," he said.
The union is demanding a 46% pay rise, a 32-hour work week with 40-hour pay, removal of the tier system and restoration of traditional pensions for new hires, among other demands. See what they want here.
According to the Wall Street Journal, the UAW may be moving forward with its initial demands. The paper reported that the union is lowering its request for a percentage increase from the 40-range to the mid-30s.
Stellantis previously went up to 14.5% in a proposed contract, Ford offered a 15% combined raise, and GM offered a 10% raise with inflation bonuses mixed in.
As discussions continue in public, there are likely conversations taking place that have not yet been made public.
"I think openly, there can be things going on behind the scenes in the discussion room that we're not — that's not being shared with the public," said Alan Amici, president and CEO of the Automotive Research Center.
He says that when the talks come down to the wire, much of the debate is about how the Big Three will move forward in the world of electric vehicles.
The EV transition is an expensive one, draining a lot of cash from automaker profits.
"Engineering teams are shifting from engine and transmission development to batteries, battery monitor systems, battery cell technology," he said. "And so it's a big change for these companies."
Watch FOX 2 News Live