The suspect in the couple's disappearance was the tenant they were planning to kick out.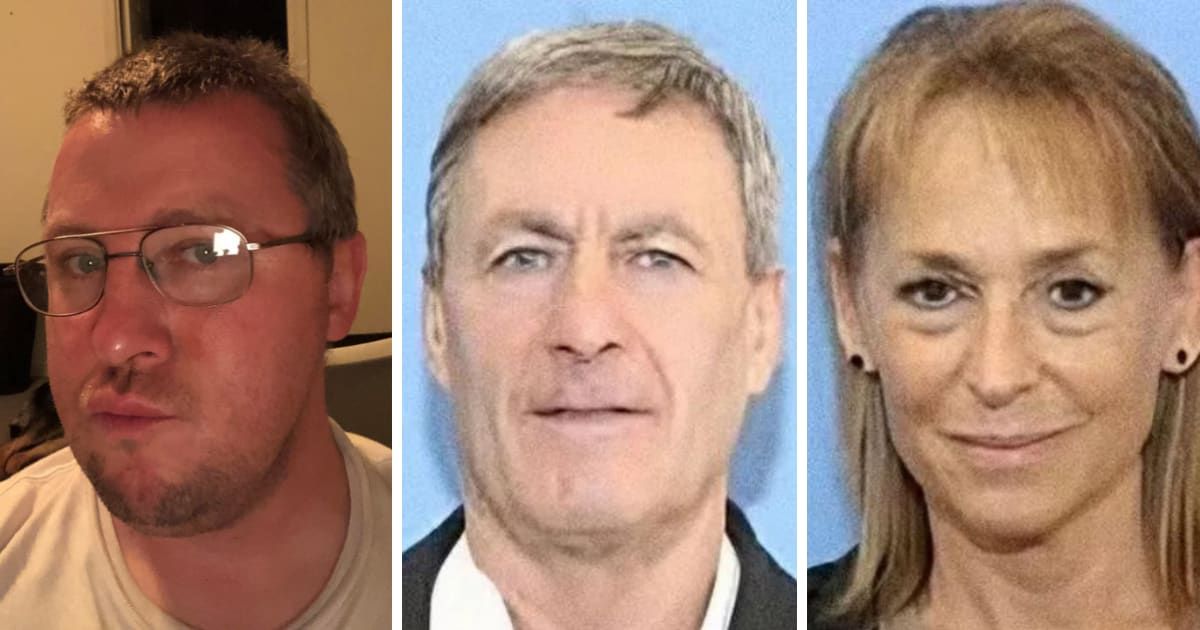 OLYMPIA, WASHINGTON: The main suspect in the disappearance of a couple missing from their home and presumed dead was the tenant they were planning to evict, their family said.
Karen Kep and her husband Davido, from WA, have been missing for a week as officers try to find out the couple's whereabouts, The Sun reports.
However, on Friday, November 17, police noted that they are now considered dead. The announcement came after a man in his 40s known to the couple was arrested on two counts of first-degree murder and first-degree kidnapping.
What did the authorities say?
"Over the past several days, detectives have worked tirelessly to investigate the disappearance of Davido and Karen Kep," the Thurston County Sheriff's Office said.
"Working with our local, state and federal partners, we have gathered evidence to identify the suspect in their disappearance. "We have remained in contact with the missing couple's family throughout the investigation and sadly we do not believe the couple survived the attack in their home," they added.
Lt. Mike Brooks confirmed to CNN the identity of the arrested man as Timothy Burke on Monday, November 20. According to Karen's sister, Pauline Dutton, Burke was working at a rental property that the couple owned in exchange for housing, and he was about to be evicted.
---
---
What did Timothy Burke's sister say?
Dutton said she was not aware of any previous incidents between Burke and the couple, but said she believed they were considering kicking him out of the rental property he was working on in exchange for him will remain there.
She said: "I believe my brother-in-law was going to evict Timothy. He gave him a lot of chances and was very kind to him."
What are the charges against Timothy Burke?
Burke appeared in court on Monday, November 20, for a preliminary hearing where he was informed of charges of first-degree murder and kidnapping. The Thurston County Sheriff's Office confirmed the Olympia man is being held without bond.
Police found the missing couple at their Lake Forest Development home on November 13th. They were called in for a welfare check after Karen failed to show up for work. According to her sister, Karen worked at a chiropractor's clinic and was always on time, so it was suspicious that she didn't show up at her usual time of 5 a.m.
Dutton added: "She was a hard worker and very dedicated to all her patients." She said authorities told her the couple's home, the crime scene, was violent and violent.
According to court documents, officers arrived at the scene and found large pools of blood in the house, as well as signs that someone had tried to clean them up. She explained: "There was blood in the house and they disappeared."
Karen Kep's car was later found on a trail just a few miles from their home.
Karen's car was later found on a trail just a few miles from their home, just a day after police showed up at their home to conduct a welfare check. Dutton said: "I believe this was definitely a dispute, a tenant dispute. They own the property and he was a tenant."
"There was always some drama with the tenants," Dutton continued, adding, "The suspect was found hiding on a trail near the crime scene."
According to local news outlets, it is believed that the couple was shot before their bodies were loaded into the trunk of the car. KOMO News reported that court documents say officers found a trail of blood at the couple's home leading to the garage "consistent" with where the car's trunk would have been."