Suspended MSU coach Mel Tucker calls sexual harassment allegations 'completely false'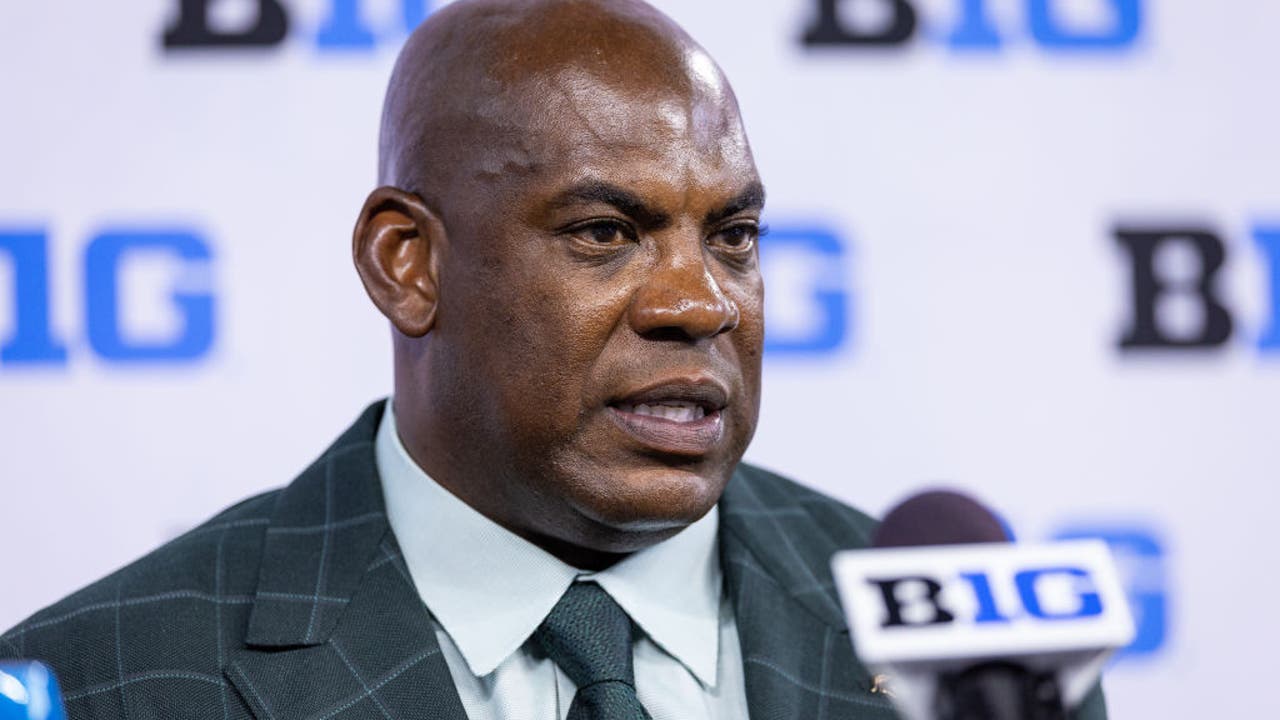 (Fox 2) – Claims that Mel Tucker, Michigan State University's head football coach, was fired by the athletic director following reports of a sexual harassment investigation into him are "absolutely false."
In a statement through Tucker's attorney, he said accuser Brenda Tracy's allegations "have no semblance of justification in any matter of this importance…" The statement added that the scheduled hearing where investigators will determine whether wrongdoing occurred "is so flawed that the truth will not come out." There is no other chance."
"The investigation was not fair or impartial. I can only conclude that Nasser had an ulterior motive for terminating my contract based on some other reason, such as stigma, or a desire to avoid my race or gender."
The lengthy statement followed a weekend of drama for Michigan State after USA Today announced the existence of an investigation into Tucker, alleging that he sexually harassed a rape survivor who was invited to the university campus to speak about sexual misconduct prevention. In it, Tucker is described as masturbating and making sexual comments to Tracy over the phone.
More: MSU football coach Mel Tucker has been suspended after allegations of sexual harassment
On Sunday, AD Alan Haller said the school has placed Tucker on unpaid leave pending the results of the investigation, which was conducted under the school's Office of Civil Rights.
Earlier Monday, interim president Teresa Woodruff said from the beginning, the university was "focused on conducting a fair, thorough and impartial investigation and hearing."
"Interim measures, including increased monitoring and restrictions on mail tuck operations, were considered and implemented throughout the process," he wrote in a statement to the school.
In Tucker's statement, he characterized his relationship with Tracy as "personal" and one in which they shared "deeply personal and private information with each other." He also acknowledged the phone call in question, but claimed it was outside the jurisdiction of a Title IX investigation.
"While I am saddened by Ms. Tracy's revelation of the sensitive nature of this call, let me be perfectly clear – this was a completely mutual, private event between two adults living on opposite sides of the country. She began the conversation that night, sending me a provocative photo of the two of us together. sent, suggesting what she might look like without clothes, and not once in 36 minutes did she object in any way, never hung up."
According to Woodruff, he, some members of the board of trustees, the director of athletics were made aware of the existence of a complaint in December, but the complaint was not detailed. A full report was submitted to both parties on July 25 and the case was referred to the Third Party Resolution Officer for hearing.
It is scheduled for October 5 and 6.
"This case is ongoing and will not end until the hearing is decided and a possible appeal is concluded," read Woodruff's statement Monday.
In Tucker's statement, he called the scheduled hearing "ridiculously flawed and not designed to get to the truth."