Ohio teen charged with murder for beating 33-year-old boyfriend's mother to death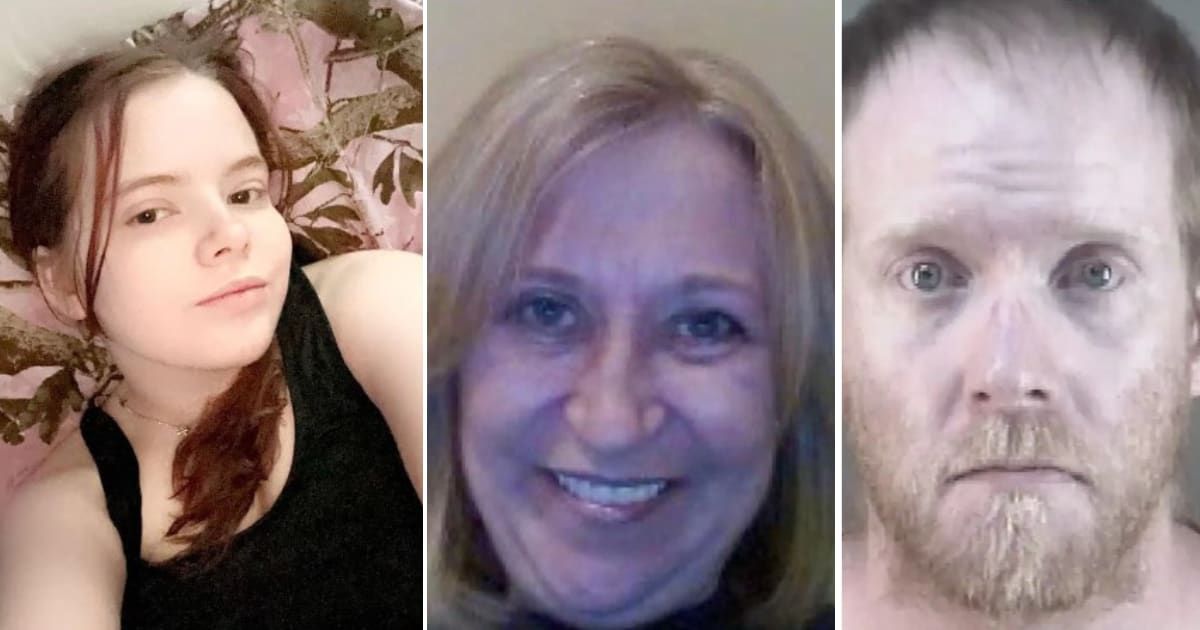 CLEVELAND, Ohio: Caitlin Koons, a 17-year-old from Cleveland, Ohio, allegedly killed her boyfriend's mother with a rock after he failed to comply with her demands to "do something to her" within five hours, authorities said.
Koons is charged with murder for the April death of Nicole Jones, 53, who disapproved of her son Jonathan Jones's relationship with an underage girl.
Read also: Hesham Ayad: 20-year-old Ohio man arrested on suspicion of lying about being the victim of a hate crime against Palestinians
Jonathan Jones, 33, was previously convicted of child endangerment.
Jonathan, 33, was previously convicted of child endangerment and other charges for his illicit affair with Koons, according to reports.
Prosecutors said Coons left her foster home in April to be with Jonathan and told him to get rid of his mother, who was keeping them from being together.
Detective Jake Albright of the Sylvania Township Police Department said in court on Friday, November 17, "Caitlin told Jonathan that they needed to do something about his mother because she was making it difficult for them to be together, and she gave him five hours to do that." -to do with her," Cleveland 19 News reported.
Also Read: Ohio I-70 Bus Crash: High School Teacher Killed in Tragedy Dave Kennat Remembered as 'Head Gardener and Loyal Alumnus'
When the deadline expired and Jonathan did nothing, Koons decided to take matters into her own hands. She grabbed a rock from outside and attacked Nicole in the kitchen, hitting her several times and strangling her. Jonathan sat in the living room and did not intervene, prosecutors said.
Caitlin Koons and Jonathan Jones tried to cover up the murder and flee to Mexico
Also Read: Shannon Wigfield: Beloved Teacher Killed in Ohio I-70 Crash Made 'Students Feel Special'
The couple then went to two local stores and bought tarps and garbage bags to wrap the body and clean up the blood. They placed the body in Jonathan's car and drove to a nearby apartment complex where they dumped it in a dumpster, which was later taken to a landfill, ABC 13 reported.
Police say it is unlikely Nicole's body will ever be found.
After disposing of the body, the two suspects fled to Mexico, where they were arrested the following month.
Police were alerted by a text message Coons sent to her foster care nurse, saying she had killed two people and was on the run. It is unclear who the other victim might be.
How did police track down Caitlin Koons and Jonathan Jones?
Authorities say Koons confessed to the murder and provided details that matched GPS data from Jonathan's phone and watch.
During his previous sentence, Jonathan wore an ankle monitor, which helped police track him.
---
---
Koons now faces charges of murder, aggravated murder, tampering with evidence and abuse of a corpse.
The couple had been dating for a year before moving in together, but "at that point the victim did give officers a false name and date of birth."
Her lawyer Anne Baronas claims she was a victim of Jonathan, who manipulated her and violated a no-contact order. Photos of the couple being intimate were also found on Jonathan's phone.
Jonathan is also charged with the murder of his mother and is being held on $1.125 million bail.
More from
Ohio I-70 Bus Crash: Mike DeWine Orders Flags at Half-staff for 3 Days After Chain Reaction Kills 6 People
Who is Matthew Jay Ponomarenko? A man who killed his 5-year-old son with a baseball bat and called 911 saying, "I just killed my son" has been sentenced to life in prison.