Oberon Eclipse: Bell's has announced a fall and winter edition of the popular beer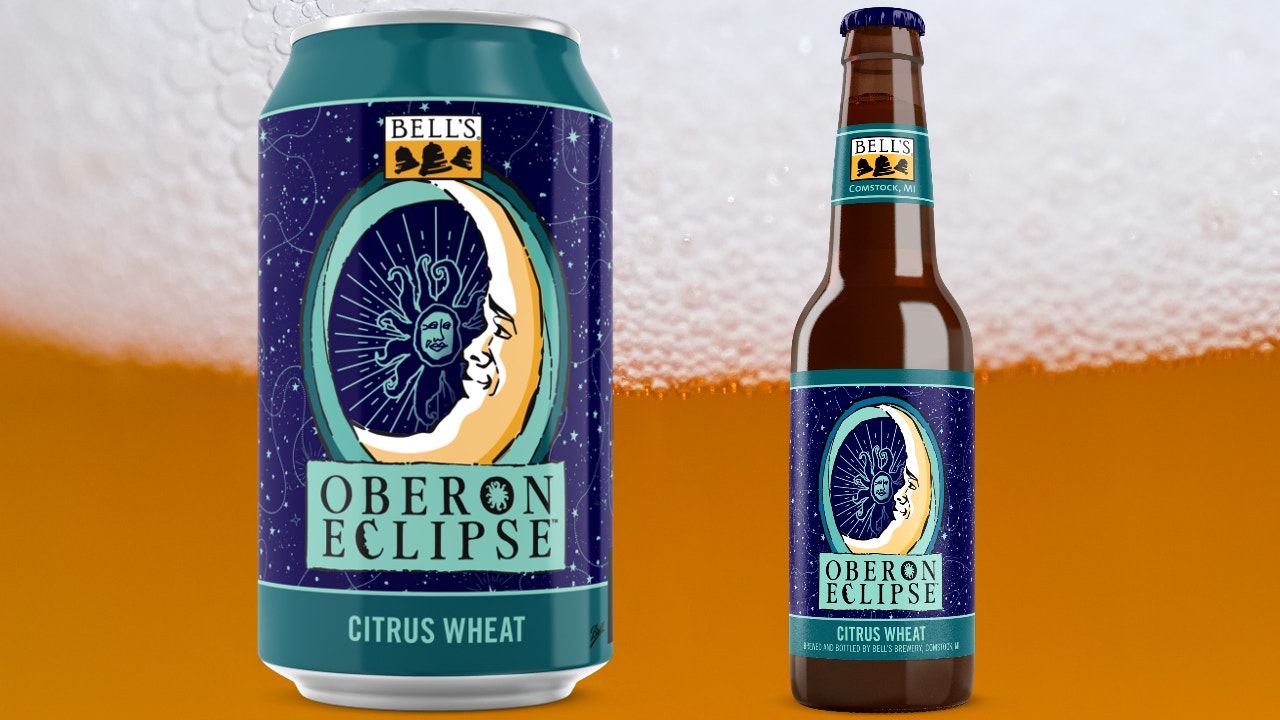 Comstock Park, Mich. (FOX 2) – Oberon Day is a holiday in Michigan as beer drinkers celebrate the return of the summer favorite.
Although Oberon is only available in the warmer months, Bell's Brewery has announced that you can sip when the temperature drops – the Oberon Eclipse.
This new brew takes on cold weather with a citrusy classic. Like the original, Oberon is a citrus wheat ale. It has notes of orange and coriander, Bells said, and clocks in at a slightly higher ABV than the original at 6.3%, compared to 5.8%.
According to Bell, Oberon has been in demand all year round and the Oberon Eclipse fills that gap.
"Bell fans don't expect much more than Oberon season, which traditionally runs from March to September. But as Midwesterners, we know that the fun doesn't have to end just because we're 70 and not sunny. The Oberon Eclipse is our way of embracing that. Long nights and cold temperatures," said Scott Powell, Bell's director of marketing.
Related: 5 Beer Festivals to Drink Craft Brews This Fall
Oberon Eclipse will be available from October through March, only in beer packs and Bell's latest seasonal variety packs, including Two Hearted IPA, Big Hearted and Best Brown.
The brewery is also planning a release party Nov. 4 at its Eccentric Cafe in Kalamazoo. More details will be released soon.
Watch FOX 2 News Live