Eastside Catholic High School Reunion Football Game at Novi CC, Warren De La Salle Sept. 22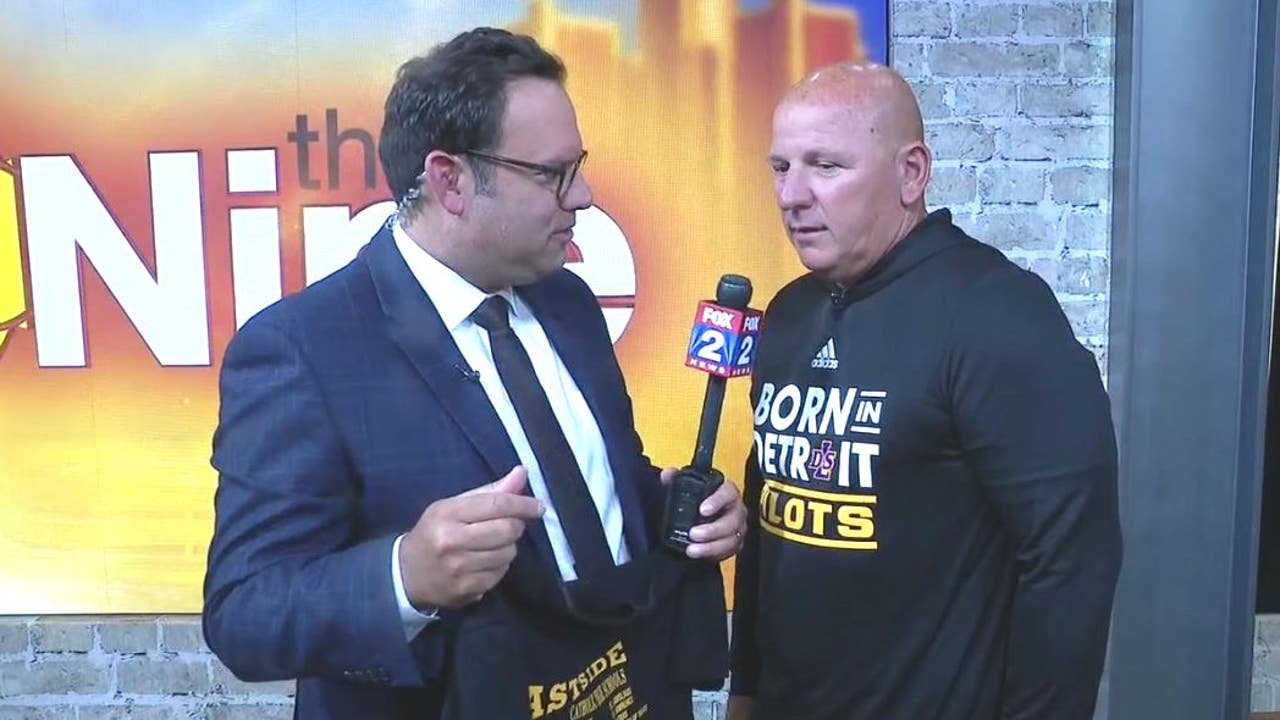 FOX 2 (WJBK) – The Eastside Catholic High School Reunion Football Game begins Sept. 22, bringing together former student-athletes from closed high schools.
Novi Detroit Catholic Central plays Warren De La Salle at Tom Adams Field on the campus of Wayne State University.
The new event celebrates Detroit Catholic League history as football players and alumni from nearly 40 closed schools from the east side are encouraged to participate.
Warren De La Salle football coach Dan Rohn stopped by FOX 2 to talk about the big game.
"We're going to have a tailgate, announce the team and try to make it," Rohn said. "We don't want it to be just about football, we want it to be about the great tradition of the Catholic League."
Catholic League 100 years of tradition.
"We're supported by Nativity in Detroit, even though the city of Detroit still doesn't have as many Catholic schools as it once did," he said. "But the support of being born in Detroit, Catholic Central, De La Salle, with everyone who was a part of it at one time. We have to hold on to it. We have to honor the players and people who were a part of it and built it. Great program and great tradition that we have now."
Representatives from each school will be honored at halftime of the game.
For more information Visit detroitcatholic.com Or the De La Salle website where you can register. Questions can also be answered by calling De La Salle at 586-778-2207 or
586-498-1628.
Those seeking more information may call Dennis Koch, director of alumni at De La Salle Collegiate, at (586) 541-6221; Or email him [email protected].
The following East Side Catholic schools will be honored:
announcement

Austin Catholic

Harper Woods Bishop Gallagher

Cathedral

De La Salle Collegiate

Eastern Catholicism

the birth

Clean idea

Harper Woods Notre Dame

Patronage of St. Joseph

sacred heart

Salesian

St. Ambrose

Saint Anne

Saint Anthony

Saint Bernard

Saint Catherine

St. Charles

Center Line St. Clement

SS Cyril and Methodius

Saint David

St. Elizabeth

Hamtramock St. Florian

Saint Gertrude

Saint Joseph

Saint Ladislaus

Saint Lawrence

Saint Louis

Saint Martin of Tours

Saint Mary

Saint Paul

Saint Philip Neri

St. Rita

St. Rose of Lima

St. Stanislaus

Saint Thomas the Apostle

to serve

Trinity Catholic